Trusted by: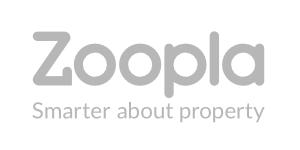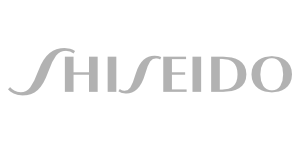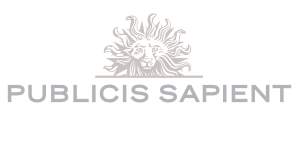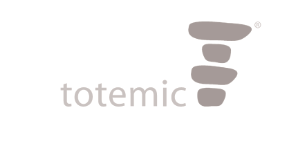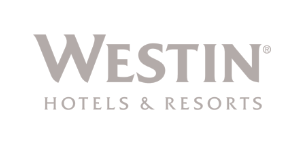 Don't just write.
Write to rank

.

Wordmetrics is a cloud-based SEO workstation for content writers.

Think of it as an SEO-platform for writers
... or a writing platform for SEOs.

... Or the best weapon in your inbound marketing arsenal.

With Wordmetrics you'll write
more effectively for search

... and spend less time doing it.
Write smarter, faster and
more profitably

.
Live Search Data
You write to drive traffic. Stop guessing whether or not you're writing "correctly" for search queries. Wordmetrics guides your writing in real-time.
Cloud Based
Wordmetrics' AI-assisted writing environment is cloud-based and secure. Access, write and optimize your SEO content from any web-browser.
Always Learning
Wordmetrics optimises your posts' "contextual DNA" for target keywords. Wordmetrics learns from competing pages and boosts relevance to search-intent.
It just works
Wordmetrics is built with a "no learning curve" design sensibility.
SEO writing doesn't get easier.
It took 1 minute to get started.
...Wordmetrics is awesome.
- Brendon Lee, MarketAI
Wordmetrics is made for writers. Not geeks. Wordmetrics does its anaysis invisibly, behind the scenes.
Ease of use is job #1. Wordmetrics is designed to keep content marketers focused on what they do best: Writing.
Meet our
dead simple

toolset
that lets you log-in and go.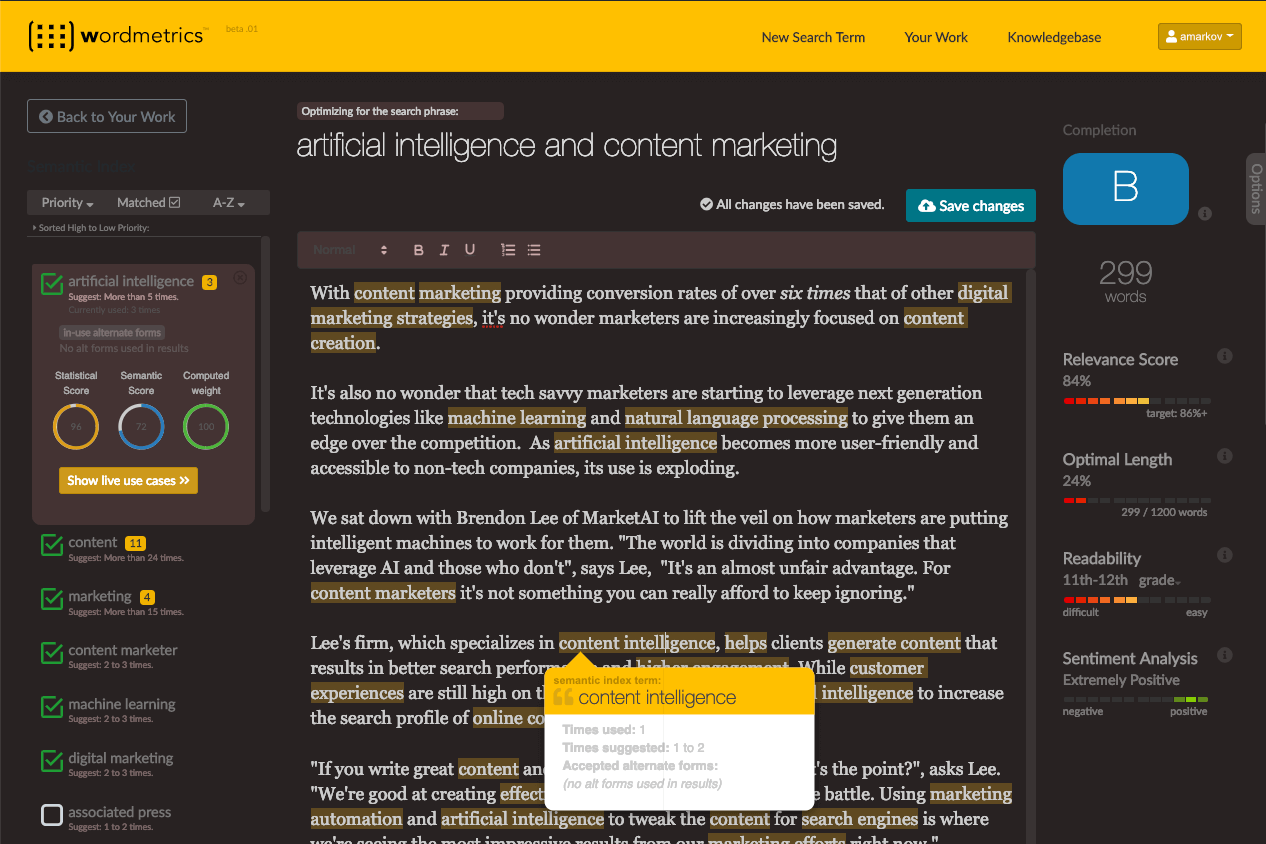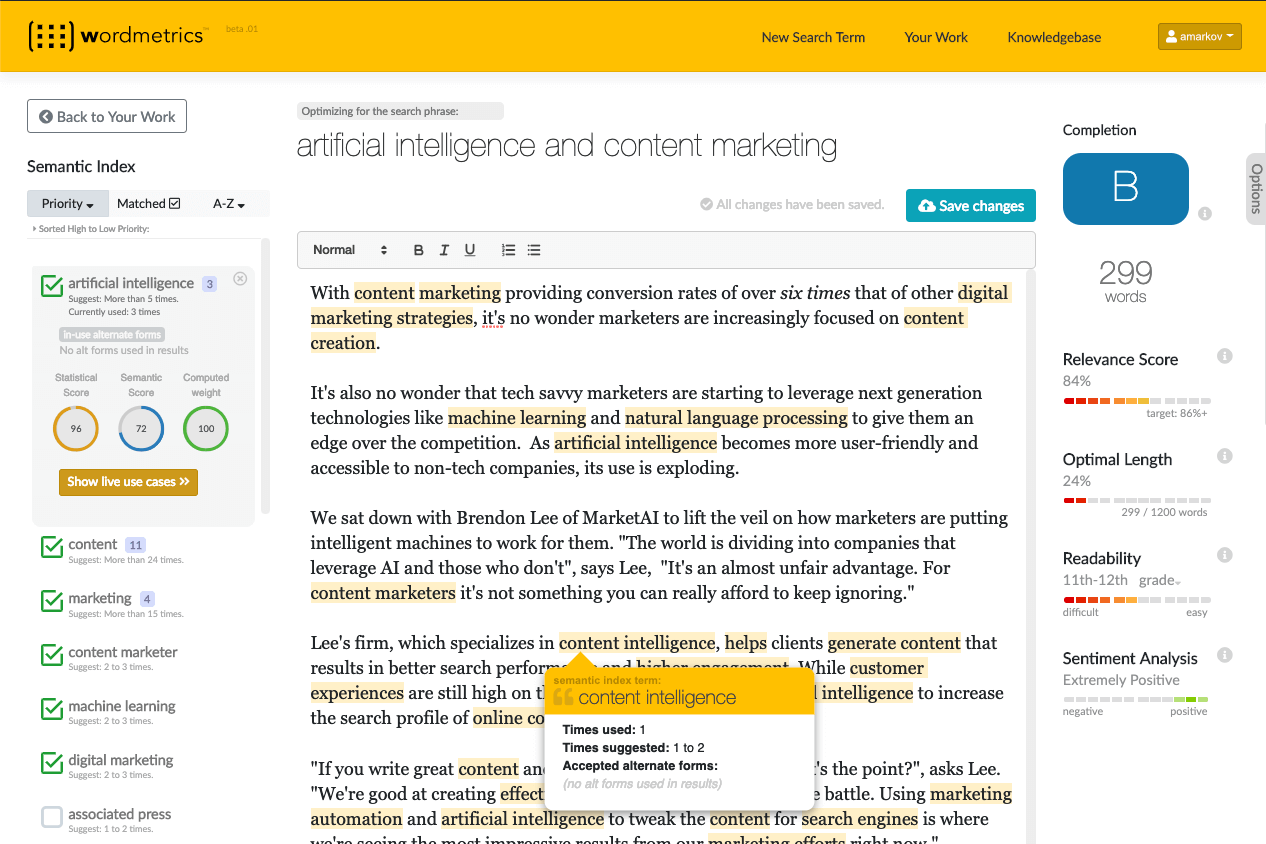 Deep dive into any Semantic Index term to analyze its statistical relevance. Even view sample sentences from competing websites.
The Semantic Index shows you which words search engines associate with your targeted search phrase and helps you drive organic traffic.
Wordmetrics scores your work for contextual relevance to your targeted search phrase.

Keep including words from the Semantic Index on the left until you score a B+ or higher.
Readability analysis helps you keep your marketing content easy-to-read, and more attractive to search engines.
Realtime semantic highlighting keeps track of which words search engines consider statistically important. And which words matter to your document's "contextual DNA."
Wordmetrics' fast "1 minute onboarding" means you're producing AI optimized content off the bat without wasting time. Wordmetrics "just works".
Intelligent taxonomy.
Deeper Insight

.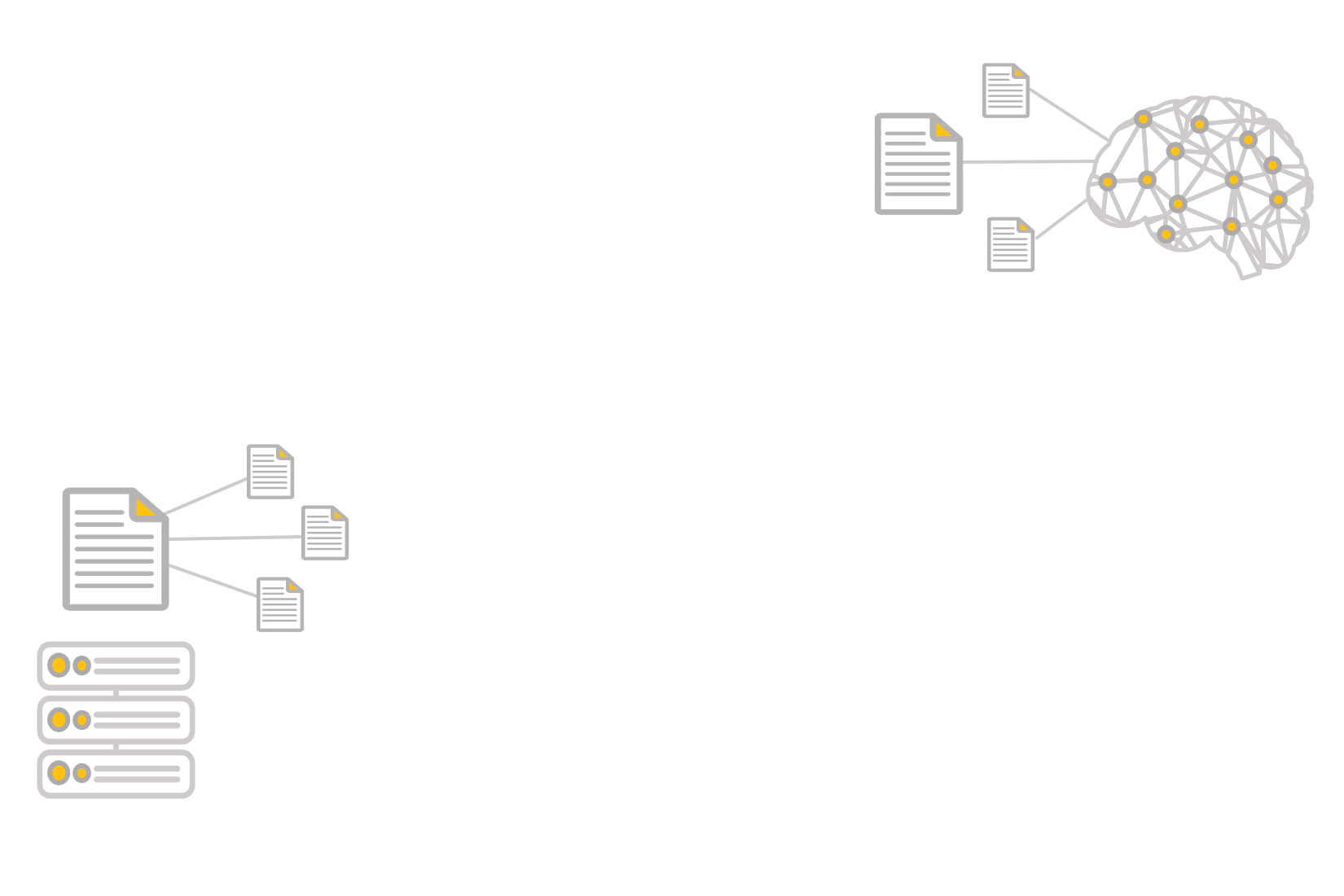 SEO has changed
The days of stuffing exact match keywords into your blog posts are over.

Yesterday's on-page ranking factors matter less and less. Today, search engines use AI and semantic search to match users' search-intent with relevant content.
Move your SEO to the content creation phase
Using natural language processing and semantic analysis, Wordmetrics learns from competing web pages -- and helps you write content that users are searching for.
Now SEO starts the moment you type your first sentence.
Breathe new life into
old posts too
Evergreen posts aren't "forever-green" posts.
Old posts need content optimization too.
Paste existing text into Wordmetrics to keep your evergreen all-stars in top shape -- and re-grow your search presence.
Search engine optimization begins with
content optimization

.
- or -
Need a live 1-on-1
screenshare demo

?

Enter your business email below ...
... and we'll set up a time to show you how Wordmetrics solves your biggest content-marketing pain points